It's your dream wedding. While you don't know exactly where it's going to be just yet, you do know that it will be a musical and artistic affair.
It makes a lot of sense. Music and the arts are part of your identity. They are attuned to your soul. The need to express yourself through sound and color pulses through you, and your wedding has to reflect that. If you're anywhere near Chester County and looking for the ideal wedding venue to make this dream come true, then we've got just the place for you—the Historic Yellow Springs.
Some of you artists and musicians in Pennsylvania may have already heard of this lovely locale. But for those of you who haven't, let us introduce you to the wedding venue you've been looking for all this time. Here are some of the top features that make it perfect for you and the love of your life.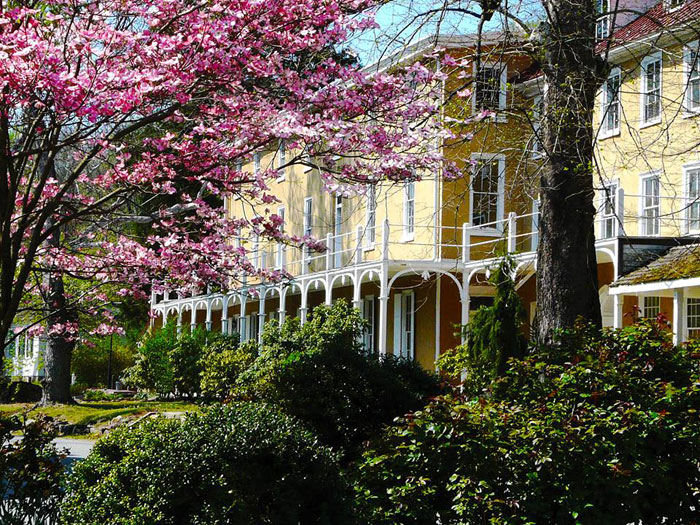 A naturally beautiful venue that sparks creativity
The Historic Yellow Springs and surrounding natural outdoor spaces have a long-standing artistic legacy. Artists from the prestigious Pennsylvania Academy of Fine Arts have painted scenes of the grounds all the way back to the mid-1800s. Currently supported in part by the Pennsylvania Council on the Arts, the venue regularly hosts classes and workshops in several different media, including paints, ceramics, sculpting, pottery, French plein air, music composition and even interpretive dance. This gives the venue endless potential to incorporate participatory and expressive artistic elements into your wedding reception for guests and entertainment. Imagine a wedding reception where guests can have a sketched portrait or can create their own commemorative clay pots made with the grounds' actual kiln!
Wedding ceremony spots pulled straight from a fresco
Three popular ceremony spots give the Historic Yellow Springs its particular appeal for ambitious newlyweds-to-be.
First is the Revolutionary War-era Washington House. Named for our first president, who stayed there during the 1777 winter of Valley Forge, its 2000-square-foot main room can hold up to 150 seated guests and can easily transition from an elegant ceremony space to reception hall. It also has a huge porch area with a backdrop of stone structures that gives your ceremony a feel of classic American elegance and rustic aesthetic.
Next is the Iron Spring Gazebo. During the Pennsylvania Academy of Fine Arts Country School era, the gazebo was a favorite subject for the school's artists to paint. It was portrayed in renderings that date back as early as 1846. Surrounded in pure nature, it is also one of the most visually beautiful and tranquil scenes of the estate. Exchanges of vows at the gazebo are highly requested among wedding planners and couples.
Last but not least are The Ruins. This area once served as the principal hospital for Valley Forge and the Medical Dept. Headquarters. It now features a gorgeous fountain and 18th-century medical herb garden that transcends its history to beauty and makes a beautiful backdrop for ceremony photos. Once called a "verdant oasis" by The Knot, couples can exchange heartfelt vows in front of an ornate stone wall and lush forest.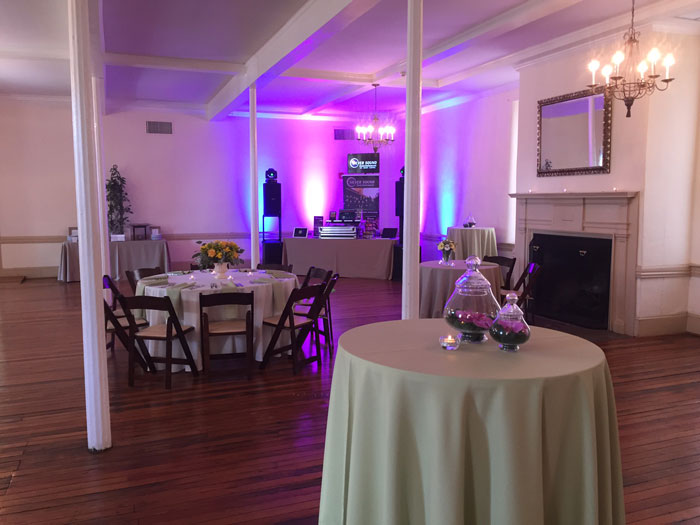 Splendid reception spaces for artistic décor, live music and dancing
The aforementioned main room in The Washington is a perfect spot for dancing and artistic expression. Two smaller rooms can be used as family, bar, or cocktail lounges. They open up to reveal beautiful outdoor spaces that are perfect for small ensembles of strings, winds and/or brass. The space can even accommodate other genres such as jazz, blues, folk, rock, country and more.
As a bonus, we've even taken the liberty of assembling this classical music playlist full of compositions of romance and love to complement the locale and your occasion.
1. Igor Stravinsky – The Rite of Spring
2. Antonio Vivaldi – The Four Seasons
3. Claude Debussy – Claire De Lune
4. Frederic Francois Chopin – Raindrop Prelude, Prelude in Db Major
5. Ludwig Van Beethoven – Symphony No. 6
6. Pyotr Ilyich Tchaikovsky – Romeo and Juliet Fantasy Overture
7. Sergei Rachmaninoff – Variation 18 from Rhapsody on a Theme of Paganini
8. Franz Liszt – Liebestraum
9. W.A. Mozart: Deh Vieni, from The Marriage of Figaro, Act 4
10. Leos Janacek – String Quartet No. 2, "Intimate Letters"
11. Gustav Mahler – Symphony No. 5, Last Movement
A Revolutionary War chaplain once wrote about the grounds, "Tis airy and new, and the people seem serious and attentive. A great deal of goodness of heart takes place here." Despite the difficult circumstances faced during the Valley Forge winter, the chaplain still saw the aesthetic beauty of the venue and its people. We are certainly confident that in exploring this beautiful setting, the artist in you will open your heart and make it the canvas for your wedding celebration.
If you're interested in learning more about this beautiful venue, contact the expert planners at Queen of Hearts Catering online or by phone at 610.889.0477 for more information.
More articles you might enjoy: