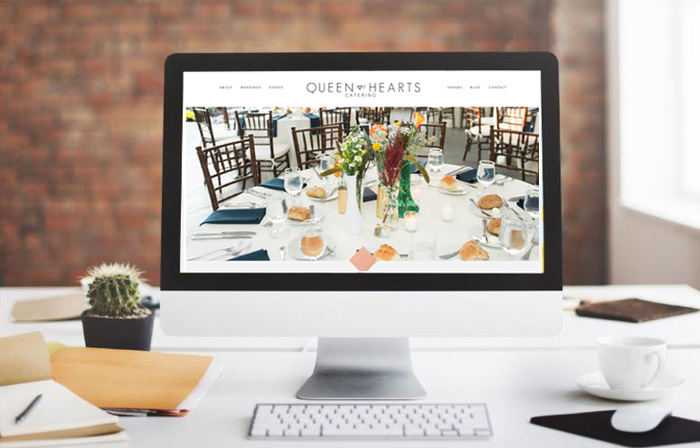 Life is complicated. Wedding and event planning doesn't have to be. We set out to make the wedding and event planning as easy as possible for you. In addition to revamping the Queen of Hearts Catering experience, we've also refreshed our brand and website to be a true reflection of our effortless, modern catering style.
Here are some of the new website features to look forward to!
Stunning, User-Friendly Design
It's easier than ever to cater with us, as our website is designed specifically for you to simply and quickly find what you need.
Beautiful Philadelphia Venue Pages
We work with some incredible Philadelphia spaces and created a website that showcases these beautiful venues.
Helpful, Captivating Blog
Our blog is full of past event stories, special event and wedding planning tips and so much more!
We're excited to share these changes with you and invite you to browse the website and experience our new brand.