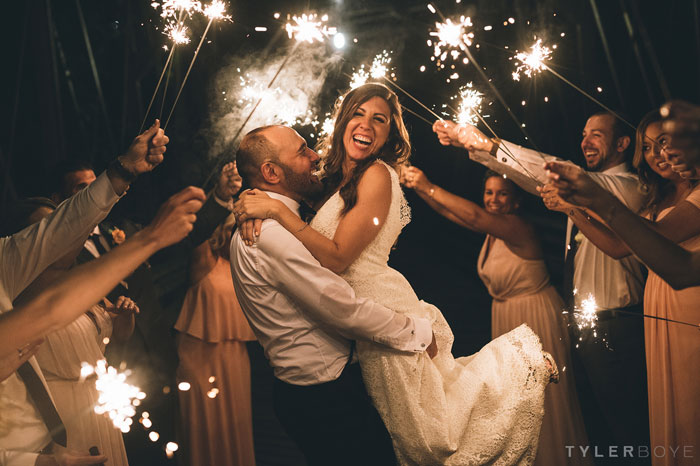 There's a crispness in the air and a crunch under your feet, so you know what that means—there's probably a wedding right around the corner. Fall weddings will never go out of style simply because they're romantic and fun. This time of year lends itself to coziness, fall foliage and pumpkin-flavored treats, among other festive ideas.
Whether it's outdoors or indoors, getting married when the natural world is gearing up for change is very much appealing to many of those beautiful souls who are ready to start a new life together. Here are some wedding trends and ideas you can pull from this fall season.
Sweet Menus
Sweeten up your menu with apples and cinnamon. There are few things as comforting as a warm mug in your hands and breathing in the sweet sting of apple. For your fall wedding, let your guests experience that added pop with spiked cider as a signature drink. Top it off with a cinnamon stick.
Speaking of cinnamon and apple, how about featuring them in a delicious, bite-size cup? Well say "I do" to tarts! If you're looking for something a little more filling and healthy, consider stuffing some with an assortment of seasonal veggies. Tarts are one of our favorite finger foods because they're basically mini pies.
Natural Settings
If it's not the cider that's warming your insides, it's probably the thought of exchanging soul-heavy words with your significant other underneath a massive linden tree. Or dancing inside a tent surrounded by expansive pastures dotted with multicolored foliage. Farmland weddings in the fall make for some epic memories and gorgeous photos. This is where locations like Springton Farm Manor always come through. It's ravishing here in the fall.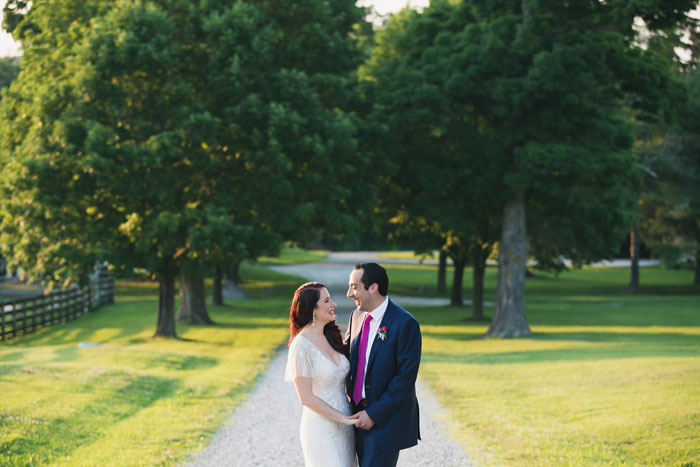 Bold Décor
Autumn, thou art beautiful. When it comes to fall wedding décor, you don't have to look far for inspiration. Borrow from nature. This is, after all, the time of year when it's ablaze with color. And we do love a good sunflower centerpiece or bouquet. It's amazing how just one sunflower can bring an entire table or outfit together.
Since we're on the topic of bursts of color, how do you feel about burgundy? Because according to the style trend reports this year, it's in. From bowties to bouquets, burgundy can certainly glam up and warm up any fall ceremony of love.
Another trend on the radar this fall is bridal gowns with sleeve silhouettes. And capes. So, basically anything that makes you look like a super hero bride. The runaways have spoken, and they say this fall fashion is hot.
Unconventional Entertainment
Sure, you can offer your guests a fun photo booth shoot and a talented DJ, or maybe you can throw in some wild cards. This year, we're seeing couples get creative with their entertainment. A fiddle player, sketch artists, balloon art, story time around the campfire—did anyone say s'mores?
This time of year is a clean slate. This means that you aren't limited to the tried and true. What other ideas are you mulling over for your fall wedding? We'd love to hear them. Give us an earful. Contact us!
More articles you might enjoy: