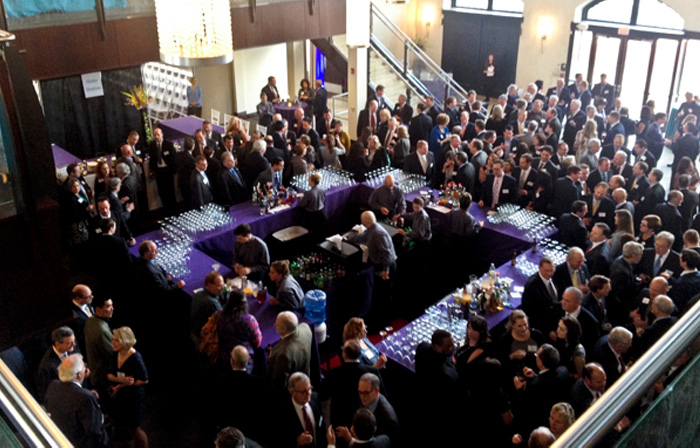 We had such a great time catering this event, and our client had such wonderful feedback that we wanted to share these kind words: thanks for making us a part of this big day.
"On behalf of the CCEDC, thank you to you and your staff for an outstanding job. The night could not have been better! As soon as you walked into the room, your attention to detail in placement of food stations and tables as well as strategic placement of the multi-colored linens created a complete atmosphere.
The ample flow of the delicious appetizers passed by your friendly yet professional servers went hand-in-hand with the "no wait" center bar service. On to the incredible time-lapse-esque room flip you had done in fewer than 23 minutes…this has to be some kind of a record for you!
The food was second to none. I really didn't get an opportunity to eat, but I heard nothing but rave reviews on everything. The only thing I can vouch for were the boneless ribs…they were to die for! The dessert was simple, yet decadent and the perfect ending to the perfect night.
Scott, we truly do appreciate your expertise in helping us pull off an event of this magnitude. Your foresight and willingness to pitch in with what needed to be done is admirable. You lead by example and your team follows suit!
Again, bravo to you and your excellent team called the Queen of Hearts Catering!