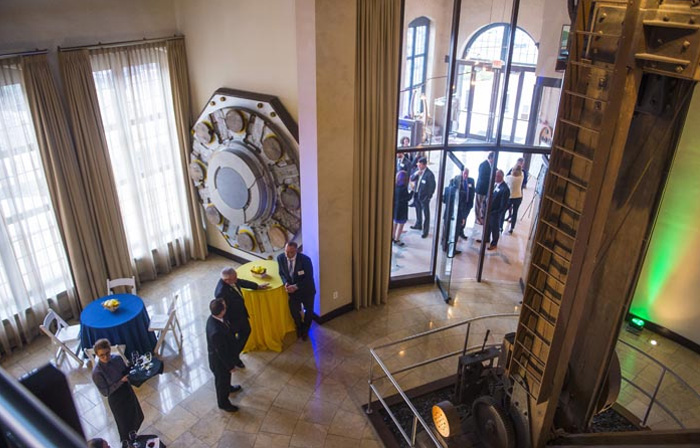 The evening of March 30, 2017 was a chance for Queen of Hearts Catering to really show our corporate event planning chops—and we aren't just talking about our carving stations.
One of our top corporate clients came to us to plan an achievement dinner for 350 Chester County-based professionals. The purpose of the event was to showcase their businesses while spotlighting leaders in the community. It was also designed for networking. We were determined to make it successful with plenty of great food and a top venue in the Phoenixville Foundry.
Here are some highlights from the event.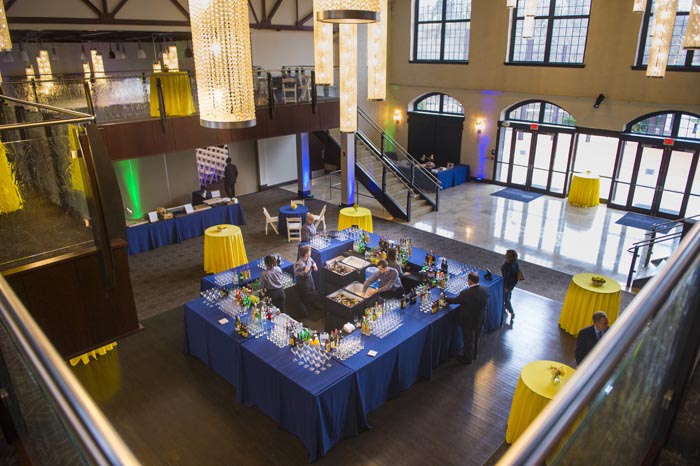 Guests arrived at the event around 4:30PM to a remarkable view of the Cupola Ballroom and surrounding mezzanine. Tables were set up in the center of the ballroom floor to create a full bar with sodas and spirits.
We furnished the event with everything guests would need, from upscale glassware and disposable utensils to tables, chairs and fine polyester linens. We made sure enough staff were on hand to accommodate all 350 guests, including bartenders, chefs and servers.
Right from the start, guests were impressed by the unique atmosphere of the venue. The huge windows and exposed industrial metal provided the event with a comfortable ambience. From the decor to the menu, everything about the event was designed to encourage networking.
The menu featured several butlered hors d'oeuvres and savory small bite platters, such as our maple dijon chicken and cherry bacon skewer.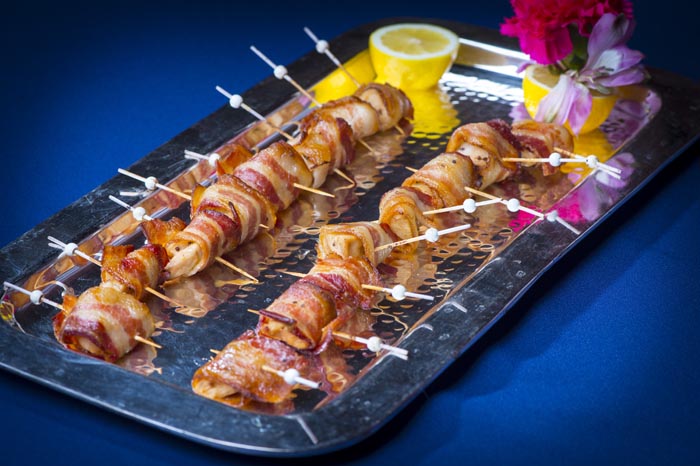 Our mozzarella, salami and pepperoncini skewers were also a huge hit among guests. The sweet and savory spice was a perfect icebreaker for conversation.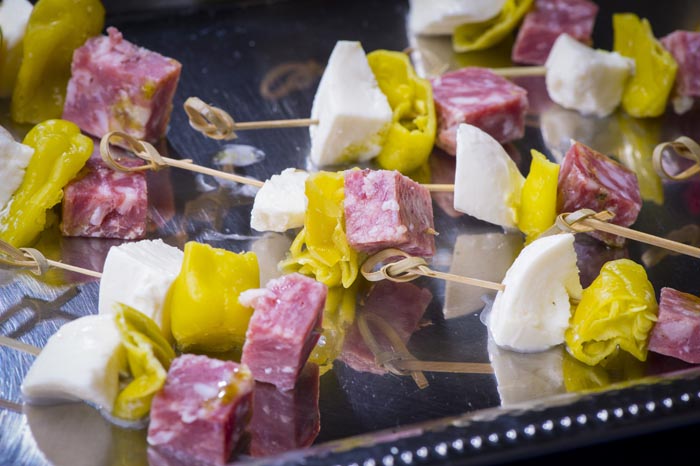 For guests craving seafood and an authentic taste of the Chesapeake, our mini Maryland lump crab cakes served with an Old Bay remoulade were quite satisfying.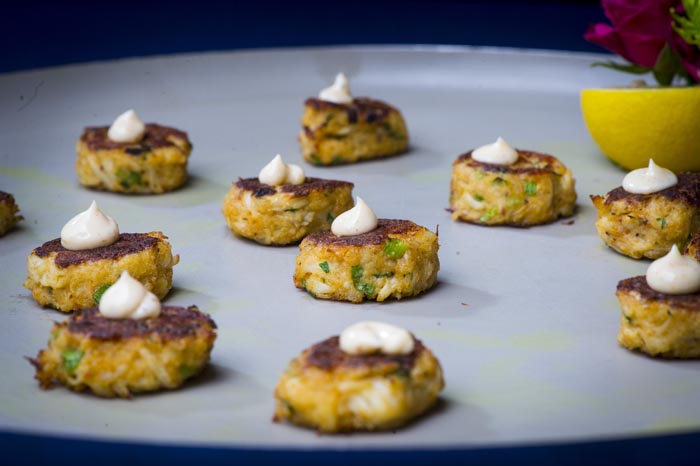 The same could be said for our brie with raspberry in phyllo. It brought a sweet and creamy small bite to the menu that was very well-received.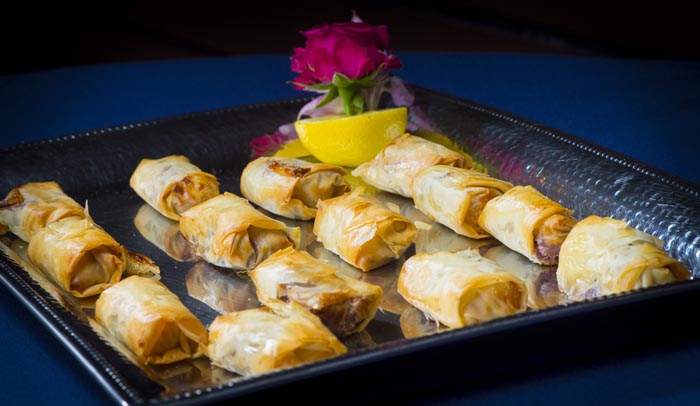 Our avocado BLT crostini might have made guests think twice about the possibility of filling up on appetizers. With their healthy and savory crunch, these morsels went particularly fast.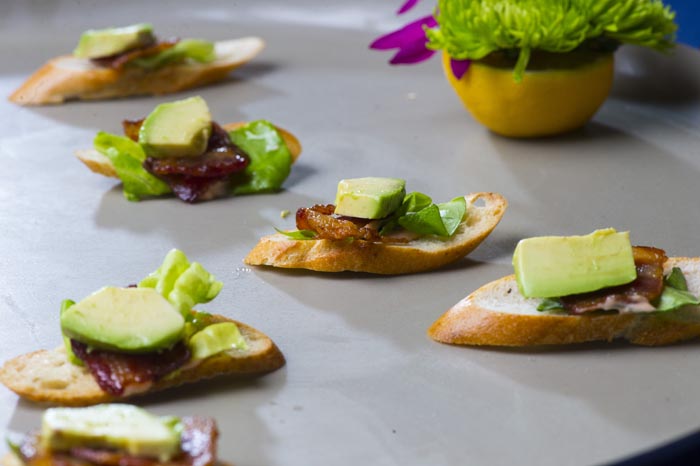 Lastly, our mini pork tacos with medium salsa rounded out the passed hors d'oeuvres. We wanted to make sure that this menu had a little something for everyone.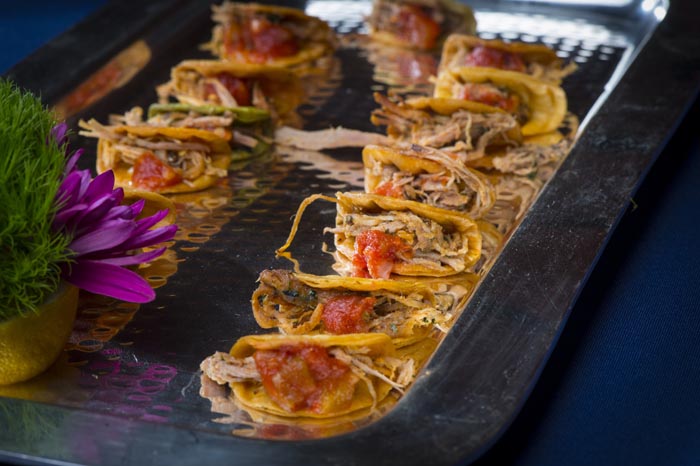 The Cupola ballroom was certainly hopping. Guests meandered throughout the room to meet and greet both new and familiar faces. Following the cocktail hour, they moved to the West Wing for the awards program while our staff began setting up our chef-tended dinner stations.
Chef stations had so many advantages for this event. It gave us the opportunity to show off our chef's culinary talents right there on the spot. Guests get to watch their food as it's made and taste the quality. Furthermore, they allowed for a smooth flow for the guests to mingle and not be tied to a table. This way, they encouraged conversation and networking.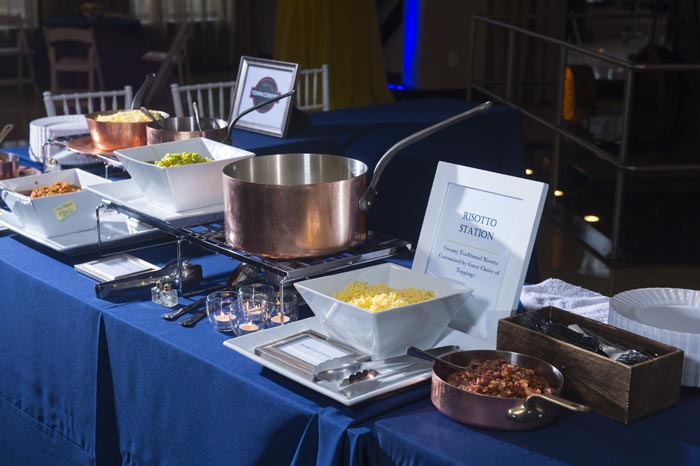 A prime example—our risotto station. Guests at the event got to watch our chefs prepare a creamy custom gluten-free risotto with several toppings to choose from, such as:
Bacon crumbles
Caramelized leeks
Smoked cheddar
Sundried tomato pesto
Grilled mushrooms
The most popular dinner station must have been the meatball station. Our house-made meatballs were prepared with guests' choice of several toppings, including:
Shredded mozzarella
Ricotta
Parmesan
Peppers and onions
Dried oregano
Chopped basil
Black olives
The aroma traveled across the room and drew guests in its direction throughout the evening.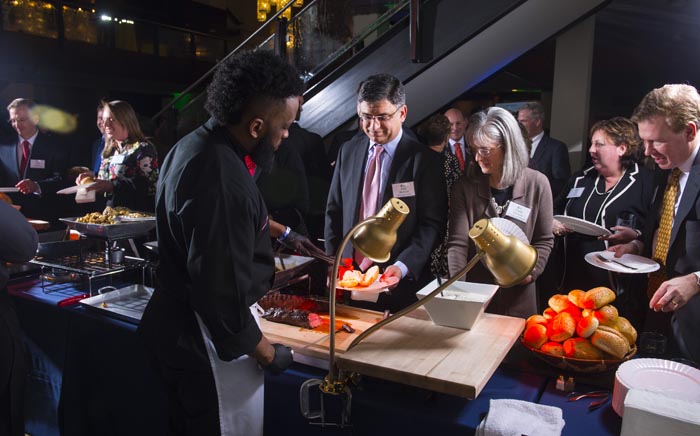 Lastly, our chefs got the chance to show their skills with the knife. We came prepared with two freshly prepared meat carving stations featuring three types of meat:
A pork loin served with dijon rosemary sauce and apple horseradish chutney
Turkey breast with herbed aioli and classic turkey gravy, cranberry sauce, and rolls
Beef tenderloin served with horseradish cream sauce and shallot demi glaze
As the evening concluded, guests were also treated to a dessert station of miniature dessert bars like lemon and mini fruit tarts, as well as a convenient coffee station.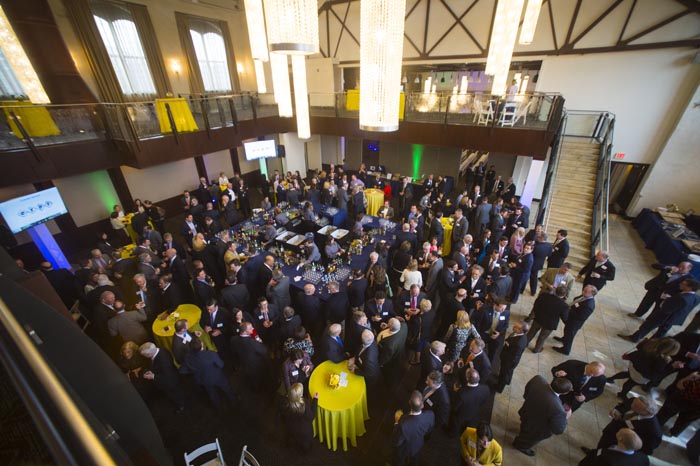 From start to finish, the event allowed guests to move freely from station to station and room to room. There were spirited conversations between some of Chester County's top professionals, and many were recognized for their efforts in the community. Queen of Hearts Catering was truly honored to be a part of it.
We would love to bring our chef stations and more to your company event. Contact us here online or give us a call at 610.889.0477.
More articles you might enjoy: