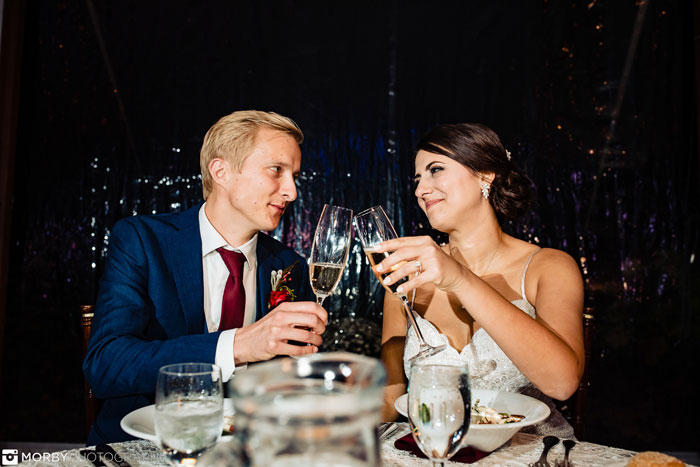 How to DIY Your Philadelphia Wedding
When planning your wedding, you've likely got a dreamy vision influenced by all the hours spent on Pinterest crafting the big day. What Pinterest doesn't always show is how much that dreamy vision may cost, but there's hope! You can still execute that dream wedding if you just take a little time to DIY. When going through the planning process, you'll have to ask yourself whether you want to save or splurge on wedding décor. To make that process a little easier, we're going to help you break it down and plan, while providing some great DIY resources— let's dive in!
What should your wedding décor budget include?
According to the Budget Savvy Bride, decorations fall into four categories:
1. Wedding Signage, Labels and Printables
These are sometimes the smallest items, but they are the items that make the most impact and allow you to truly personalize your big day and showcase your personalities!
2. Flowers + Floral Wedding Décor
Often florals set that beautiful, romantic vibe that you're searching for in your big day, and they make for some great photos, too!
3. Ceremony Decorations
It's easy to forget about little things like confetti for the flower girl basket, but there are many pieces that you'll want to put together for the perfect ceremony.
4. Reception Decorations
There's much more to reception décor than just tables and chairs; think a cake stand and cake topper, specialty lighting—lots to consider!
How much should wedding décor cost?
At the end of the day, your décor budget is entirely up to you. But according to experts like the team at Martha Stewart Weddings, about 5-8% of your wedding budget should be dedicated to florals and décor to bring your vision to life. The florals and décor are a perfect way to transform any venue into your own and put your personal touch on a day that is all about you and your partner.
That being said, there are so many ways to get creative with that décor budget (no pun intended). If you're super crafty, you may be able to make more DIY décor to help save and extend your budget. Think grabbing vases at the dollar store, frames and vintage accents from the local thrift shop, fake florals from the local Michael's—there are so many places to explore when putting together DIY projects.
Wondering how to break down your décor budget and decide what to DIY versus what you should buy? The next section contains a checklist to help you.
Ultimate list of wedding décor
Now we've reached the fun part!
Below, we've created the ultimate décor checklists for you in each décor category. Simply download the table below and mark off what you'll DIY vs. what you'll buy; with these lists, we promise you won't miss a single detail!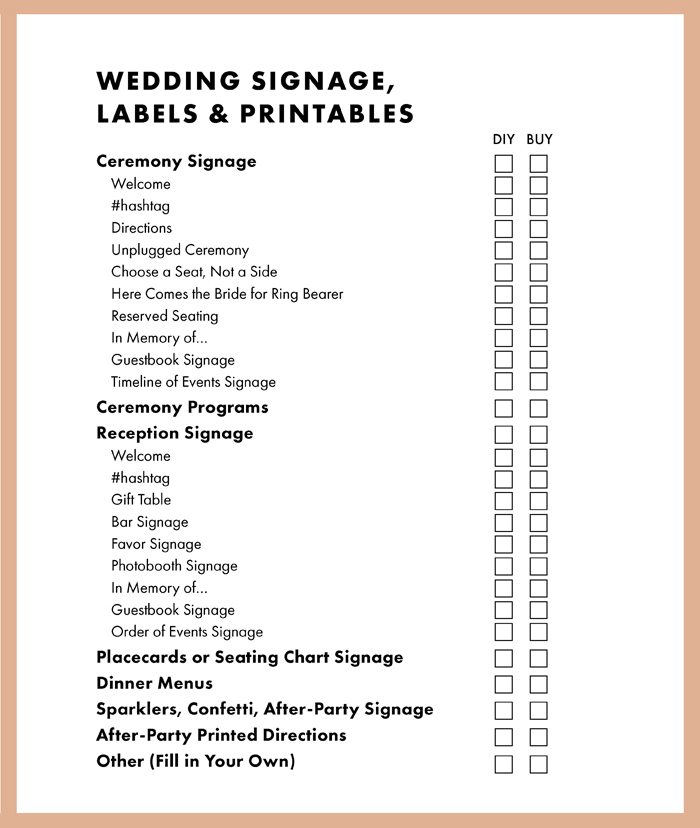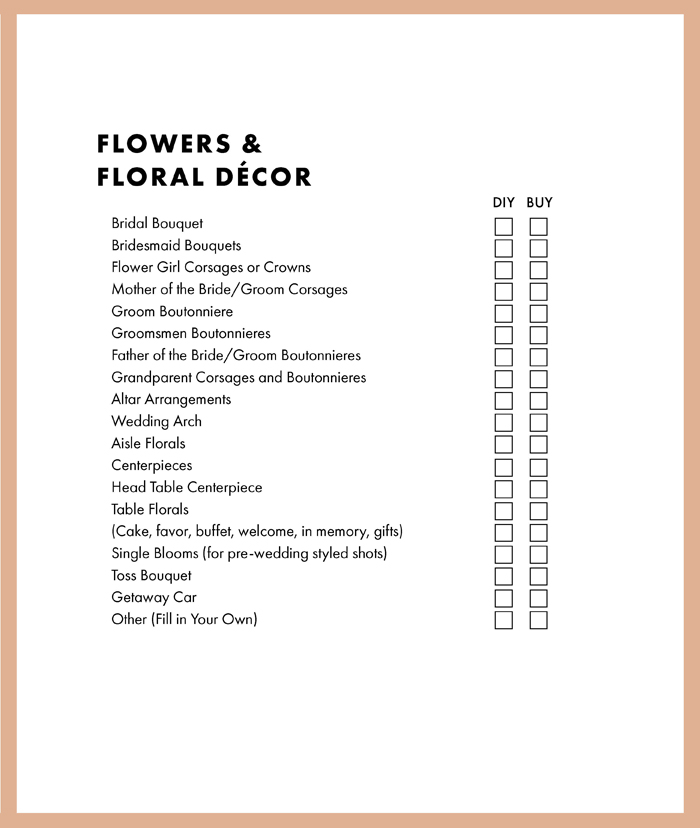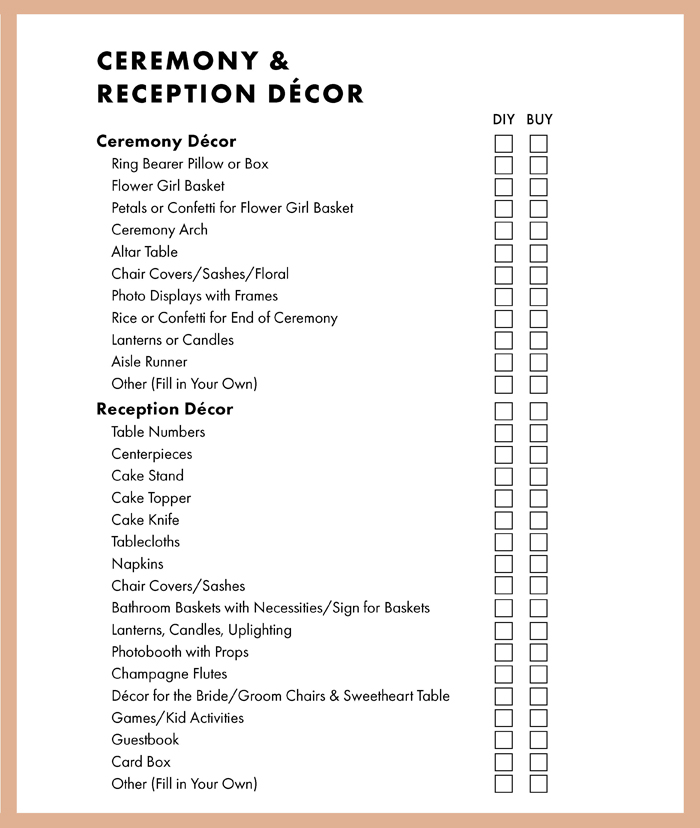 Now you're ready to plan every detail!
Keep in mind that you don't have to totally DIY everything from scratch; you can meet in the middle, so to speak. There are tons of resources on sites like Etsy, Budget Savvy Bride and others that will allow you to download things like placecards, banners, signage, etc. so you can customize and print on your own from affordable sites like Vistaprint.
Or you can head to local spots with friends and family to make your DIY décor into a fun bonding experience—that's up next!
Places in Philly to DIY Wedding Décor
With more and more fun DIY spots popping up locally, it's a great way to craft the perfect signage and décor for your big day.
Grab your bridesmaids and be ready to get creative at a few spots you can take advantage of close to home:
Wood Signage: Board & Brush, Doylestown
Pillows, Signage, Wood Trays & Cake Stands: AR Workshop, Malvern
Vintage Options & Special DIY Supply Finds: The Resource Exchange, Philadelphia
We can't wait to see what you come up with! Get in touch online or call us at 610.889.0477!